The Cape Winelands is a truly picturesque setting in which to tie the knot. With rolling vineyards set at the foot of mountains, bubbling streams, delicious food and the clinking of full-to-the-brim wine glasses, it's easy to see why so many couples have their hearts set on a beautiful Winelands wedding. Whether you want traditional or modern, intimate or huge, rustic or upscale, there's a Winelands wedding destination for you.
Here are our top ten dream Winelands wedding destinations, all fit for a princess. Any of these will set the scene for a picture-perfect wedding weekend getaway– so start planning!
Brenaissance, Stellenbosch
After recent renovations, Brenaissance has managed to offer a venue big enough for large weddings up to 200 people whilst still retaining the intimacy of a smaller venue. The evergreen garden area means that whatever the season, you're surrounded by greenery and beauty. In summer, you can look out over the vineyards during pre-drinks, have a chat in the courtyard during the reception or sit on the deck overlooking a bubbling stream with a special someone. The chapel is gorgeous and quaint, and the reception venue comes complete with a permanent black and white dancefloor, slick bar, and a comfy seating area complete with a fireplace and tables – perfect for those chillier nights.
Their famous pizza and wine pairing at the restaurant on the other side of the venue is the perfect way to unwind and spend some time with your guests on a relaxed Friday night function before the wedding the following day. The wines are only available direct from Brenaissance themselves, and they are beautiful. Lord T, named after owner Tom, is the perfect table wine; affordable, delicious and beautifully bottled.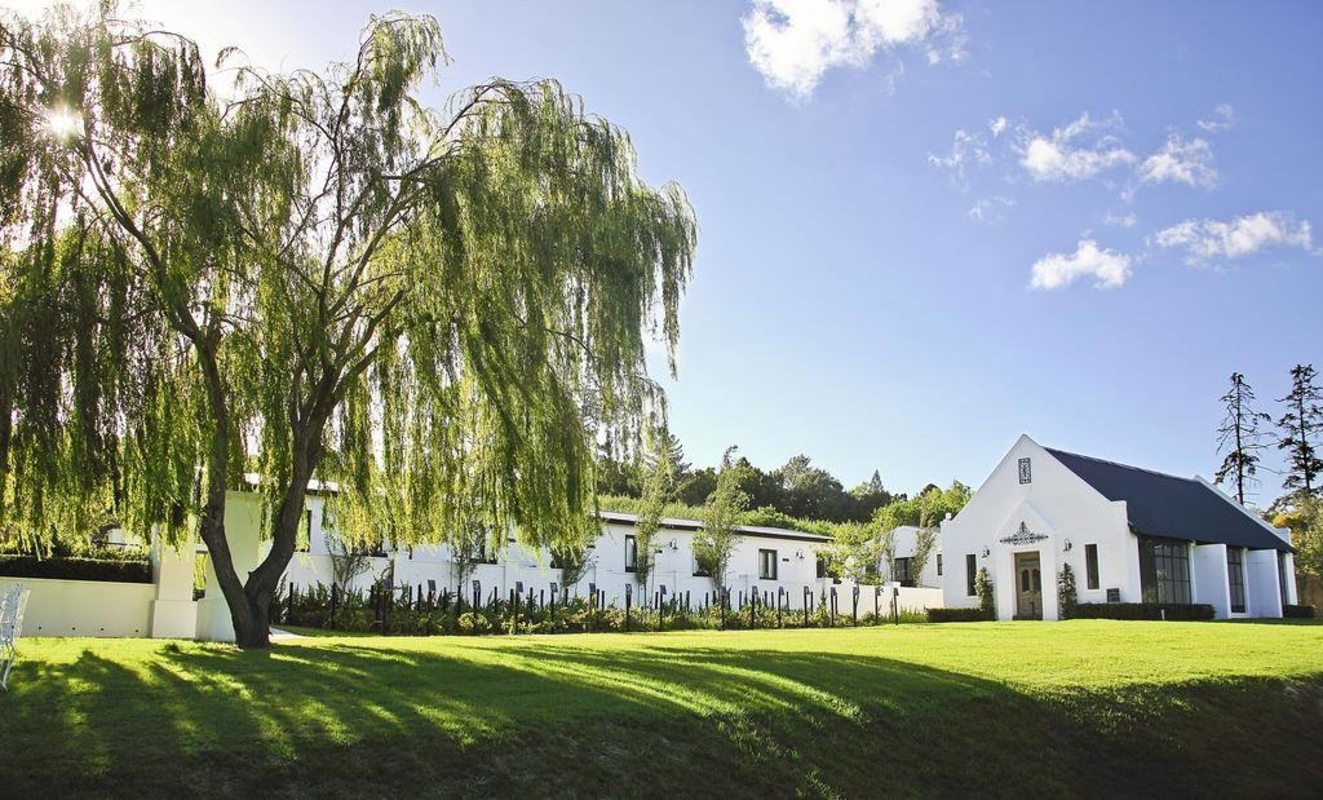 Vrede en Lust, Simondium
Perhaps the biggest selling point at the scenic Vrede en Lust is the reception venue with sliding floor-to-ceiling glass doors which overlook the surrounding mountains and vineyards, making an incredible backdrop for your big day. You can celebrate your nuptials with a ceremony outside in the manicured gardens before dancing the night away with a dance floor set right up against the vineyards. The catering is lovely – unsurprisingly, given Lust Bistro's popularity. There's plenty of accommodation on site for your guests, and you can all relax at the pool with a cocktail in the morning after!
Grande Provence, Franschhoek
For a seriously classy Winelands wedding with a difference, Grande Provence is where you want to be. Naturally, there are vineyards sprawling from the manor house right up to the main road – but that's not the main attraction at Grande Provence. Instead, you'll fall completely in love with the sculpture gardens. They're cool and shaded, with perfectly pruned shrubs and hedges all cleverly positioned to highlight the garden's artworks; gathered from some of the country's best sculptors. If there's one word to describe a Grande Provence wedding, it would have to be 'tasteful.'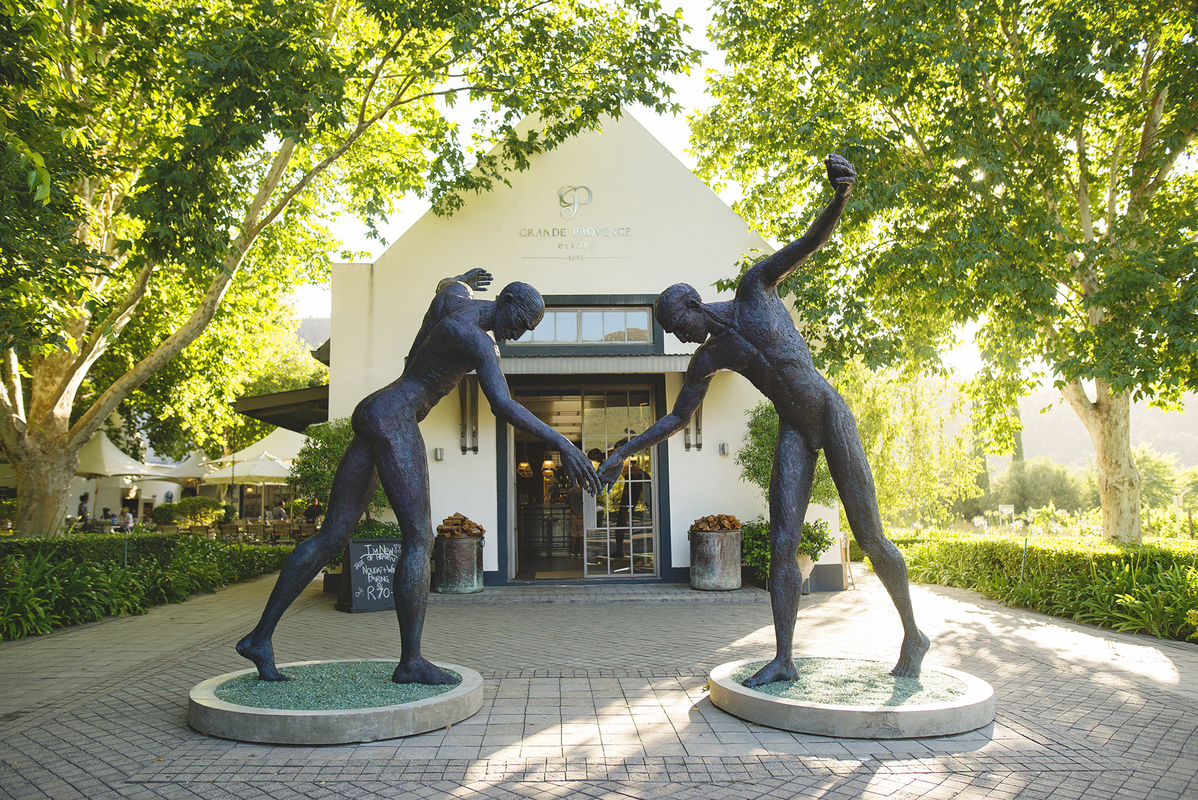 Boschendal, Simondium
Boschendal lies at the heart of the Winelands only a few minutes from Franschhoek, Stellenbosch, and Paarl. This historic wine farm founded in 1685 is one of the grandest and most beautiful venues in the entire Winelands. It's lined with oak trees and features gorgeous old Cape Dutch buildings dotted all over.
The beauty of Boschendal is the choice; you can get married at a plethora of venues including the manor house, homestead, Olive Press function venue, in the rose garden or even in a secluded area of the farm named 'The Retreat.' The Manor House or Rhome Homestead is great for traditionally styled weddings, whereas the Olive Press is a fully equipped function venue featuring floor-to-ceiling glass doors and incredible views of the Groot Drakenstein and Simonsberg mountains.
Montpellier, Tulbagh
If you're willing to drive a bit further away from the city, Montpellier offers a gorgeous, historic wedding venue at a reasonable price. The chapel is set on the hillside amongst the vineyards and looks like it's been pulled off the front of a postcard, and the manor house and lawns are beautiful; as is the glass house. There are photo opportunities galore with hanging egg-shaped chairs and rope ladders suspended from the trees, and Montpellier can sleep around 70 guests on the property so there's no reason not to stay for an entire weekend! Make sure to toast your new life together with a glass of their sparkling wine, which has been winning awards for years.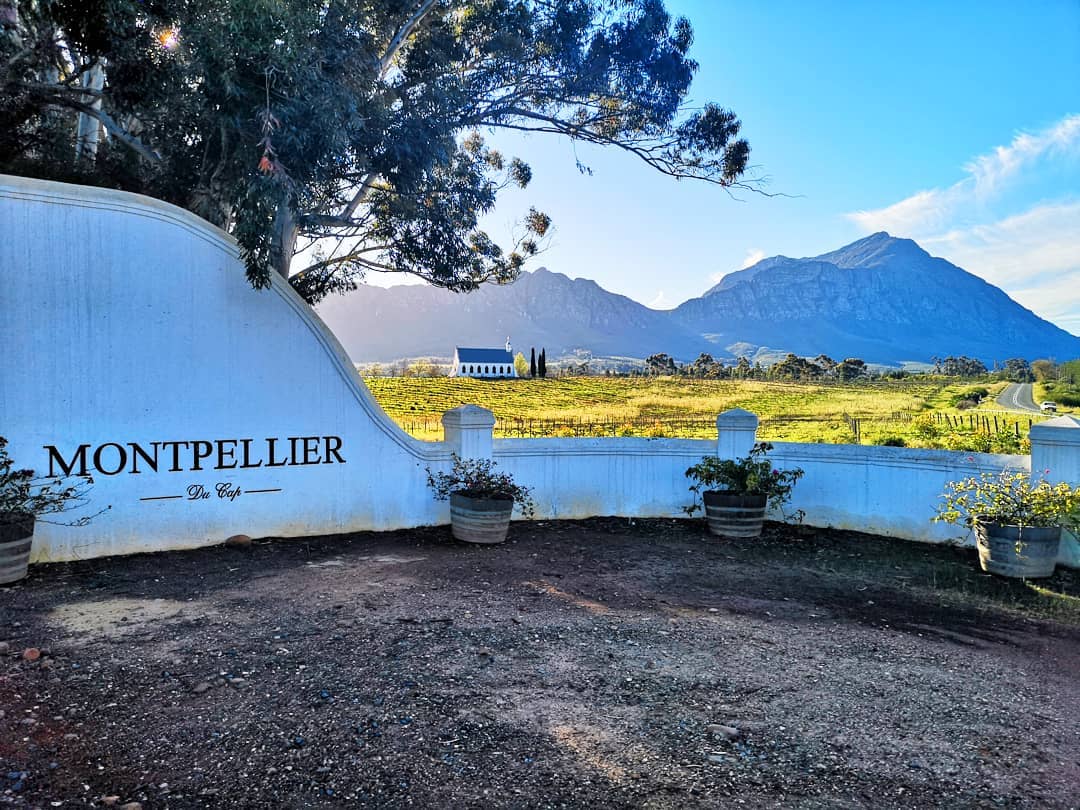 Clouds Estate, Helshoogte Pass
Sometimes you want a venue that's just a little bit different to the classic Winelands wedding venues, but without compromising on the scenery and the Cape hospitality experience. That's where a place like Clouds Estate comes in. The phrase 'prime real estate' doesn't even begin to describe what this place has – along the Helshoogte road nearby wineries like Tokara and Delaire Graff which are all famed for their views, and Clouds Estate is no different. From the venue, you get breathtaking views of the mountain pass. Couple that with the sleek, modern design featuring infinity pools and plenty of glass and wood, and you're onto a winning recipe for a luxury Winelands wedding with a twist.
Cape Point Vineyards, Cape Town
Can't decide between a beach wedding and a vineyard wedding? Cape Point Vineyards is the ideal compromise and can accommodate up to 200 people if you want a huge wedding bash.
The stunning location means that you can exchange your vows and party with your friends with a view over pristine Noordhoek while still getting all the benefits of a Winelands wedding. And it isn't just the wine and the lack of sand in your face that we're talking about – CPV venue comes with a lovely dam, mountains shouldering you on either side and lush vineyards off to your right. Plus, they don't rely on municipal water so it's an oasis even in drought-stricken Cape Town.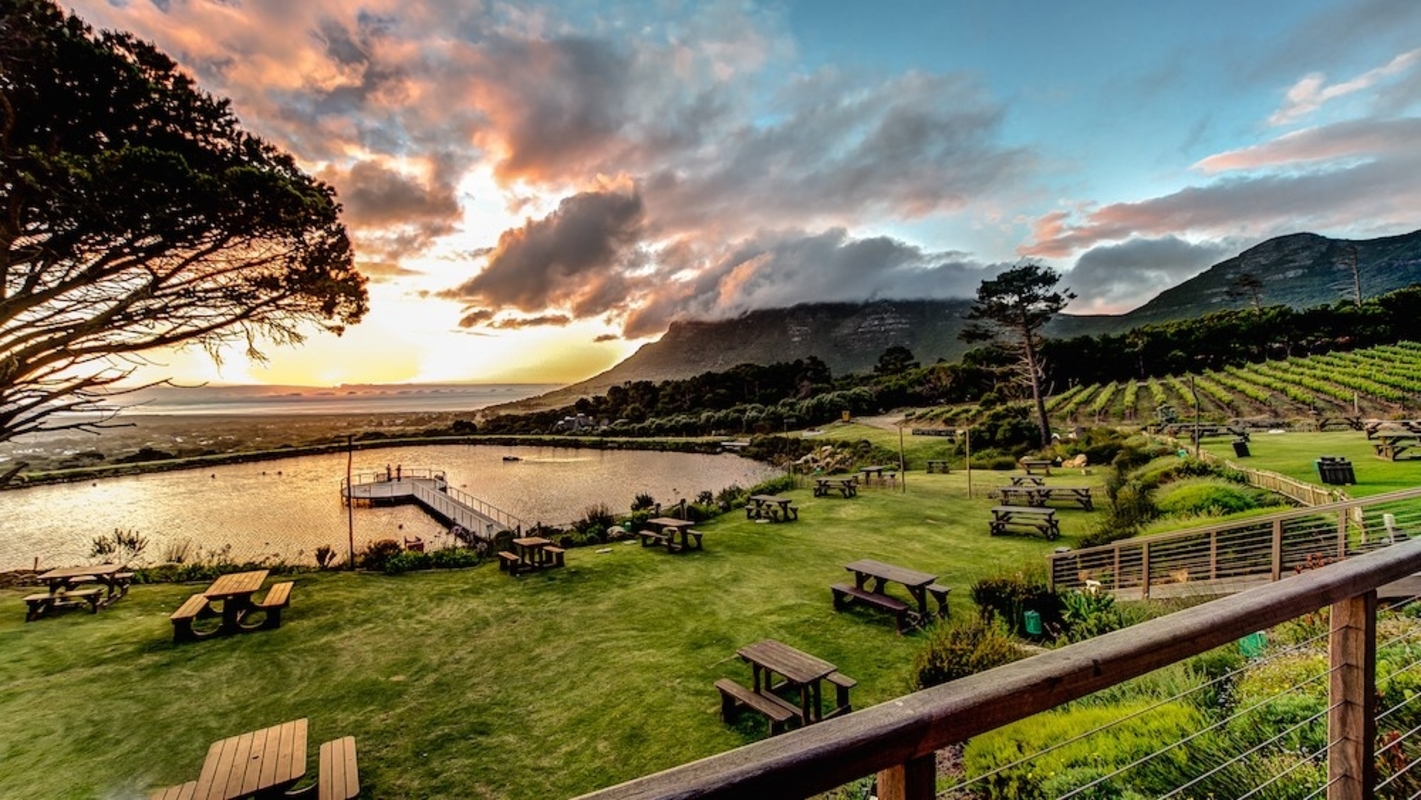 South Hill Vineyards, Elgin Valley
If you thought Tulbagh was a bit off the beaten Winelands track, the Elgin Valley is even more so! Set amongst thriving vineyards and orchards teeming with apples is South Hill Vineyards, sheltered by the magnificent Kogelberg mountains. Savor the beauty of South Africa's Winelands and still enjoy the countryside charm that a smaller town brings to the table. The ceremony options are beautiful, couples have a tough choice on their hands; outdoors in the dappled shade of oak trees with rustic wooden pews? Or a classy Bedouin tent on the expansive lawns surrounded by indigenous plantings?
Hudson's, Stellenbosch
Situated on the Vredenheim wine estate, Hudson's is a venue full of understated elegance. The reception room is light, airy, and welcoming but it's the gardens that'll really win you over. They sprawl out for what feels like miles, and the lawns are interspersed with little dams, flowerbeds, and hedges. It's a taste of the English countryside at home in South Africa…but with better wines on offer, naturally.
Hudson's is one of the Winelands' more affordable wedding destinations; plus the venue hire comes complete with a wedding planner to make sure your big day goes smoothly.
Bakenhof, Wellington
Bakenhof is an exclusive wedding venue situated in the stunning little Winelands town of Wellington. Catering only for weddings, it offers couples the chance to exchange their vows and dance the night away in a gorgeous glass chapel and reception hall. Both are complete with wraparound views of the surrounding vineyards and mountains. Less than an hour from Cape Town and previously featured on Top Billing, you'd expect eye-watering prices. Thankfully, you'll be pleasantly surprised. It's not the cheapest on this list, it's also not the most expensive. It's an all-inclusive package, meaning once you've booked you can have a leisurely approach to your wedding planning…what a pleasure!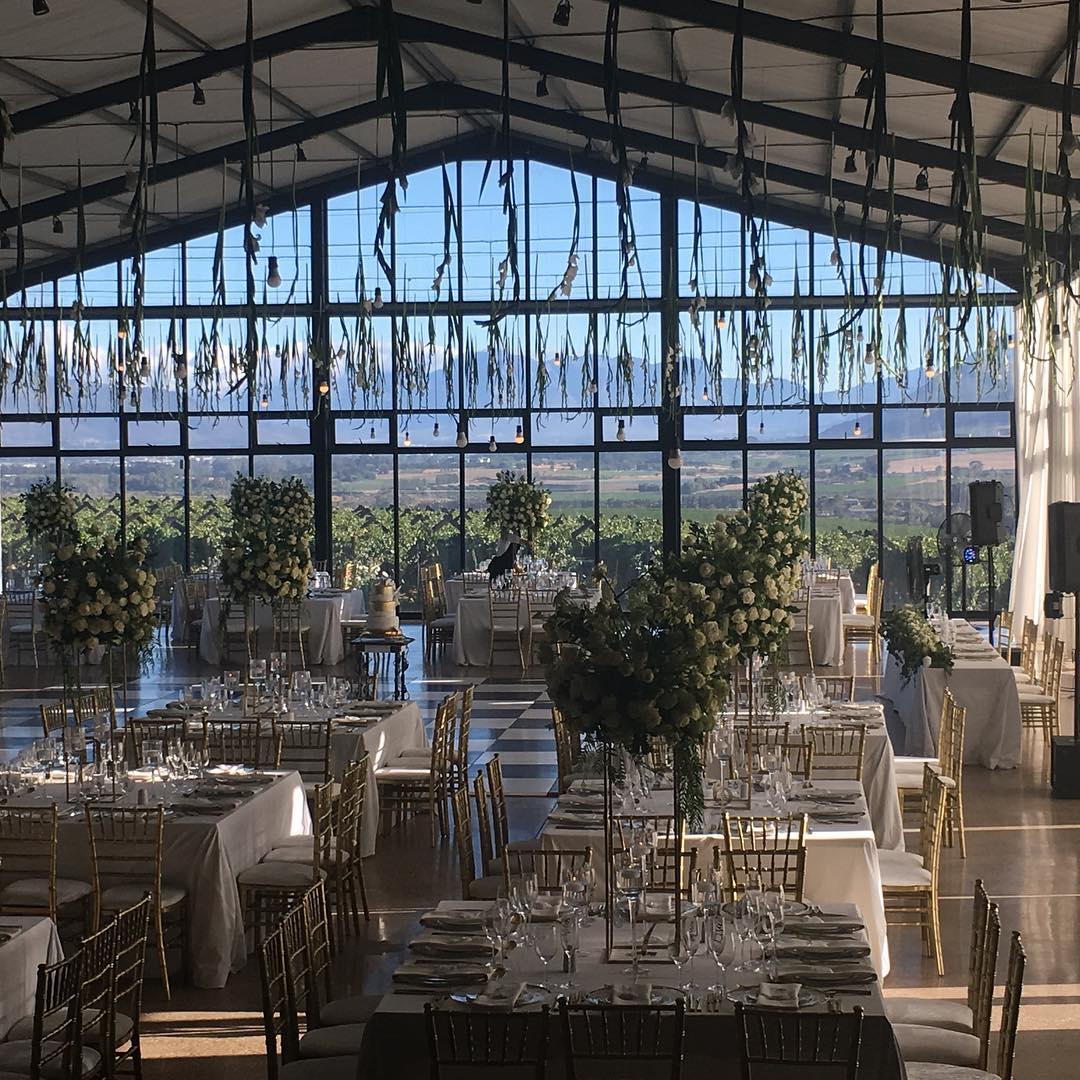 Visa Requirements
Tanzanians can travel visa-free to Hong Kong for up to 90 days!. Making Hong Kong attractions an even sweeter deal!
What are some of your favorite wedding venues in the Winelands? Let us know in the comments section below!
Read more: http://www.travelstart.co.tz/blog/winelands-wedding-venues/#ixzz5q8wKg9AV
Follow us: @Travelstart on Twitter | Travelstart on Facebook