Marsa Alam is located in Egypt, along the west coast, where the Eastern Desert meets the Red Sea. Many tourists have not heard of this former small fishermen's village which is now a resort town. With moderate weather almost all year round, Marsa Alam is indeed a destination to consider. There are various destinations to be explored in Egypt and many tourists opt to visit Cairo, the capital city which is 700 km from Marsa Alam. Although Cairo is affordable and offers a variety of activities, why not combine a laid-back beach and desert adventure holiday by visiting Marsa Alam?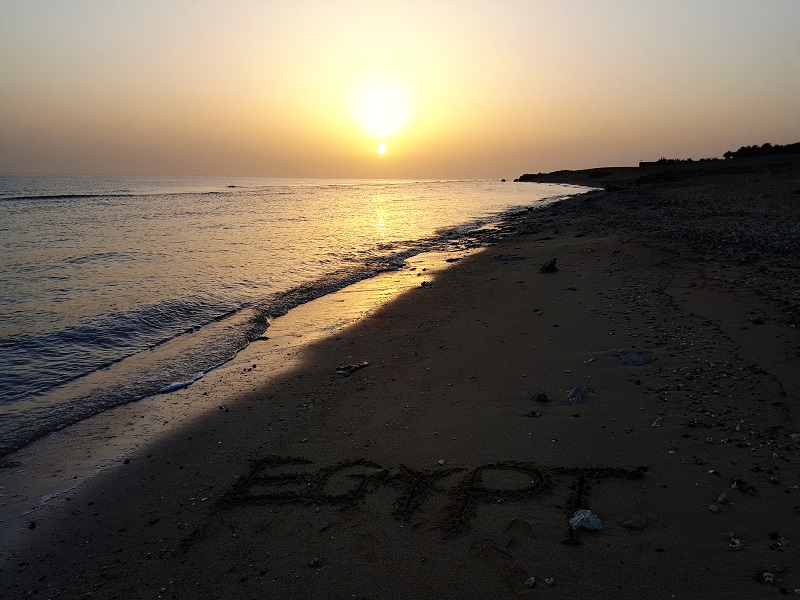 These are the top 3 top activities in Marsa Alam
1. Explore the desert on a Quad bike adventure
There's no better way to explore the desert than on a sunset quad bike tour. After being picked up in the afternoon at your hotel in Marsa Alam, you'll spend 5 hours discovering the beautiful landscape of the desert with an experienced guide. This experience is perfect because it gives tourists the opportunity to learn about local traditions and culture. There are two photo stops along the way then your guide will continue to some highlights of the trip.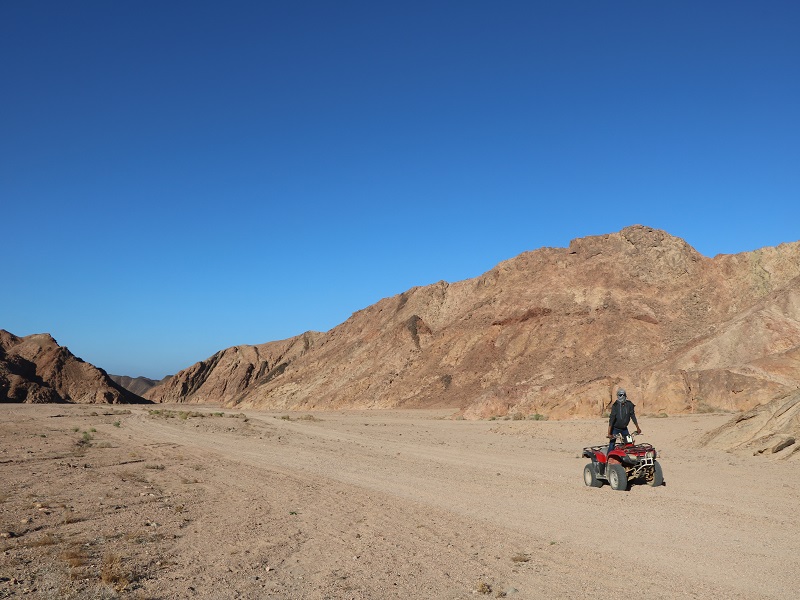 Between the Red Sea and the desert is the Bedouin Valley. These are nomads who wander Egypt's deserts and live in tents made up from trunks of palm trees. Upon arrival, you'll be welcomed with refreshing Egyptian tea and then see how traditional Bedouin bread is baked. Locals want to show the best of their country and give advice, so you can join in on the fun and try smoking a water pipe with them.
Just before the sun goes down, you'll slowly make your way back to the Red Sea. This part of the day tour is a favorite amongst tourists. You simply can't beat the natural beauty of an Egyptian sunset, especially while you are in the middle of the desert. It's a magical moment that we all have to experience at least once in our lives.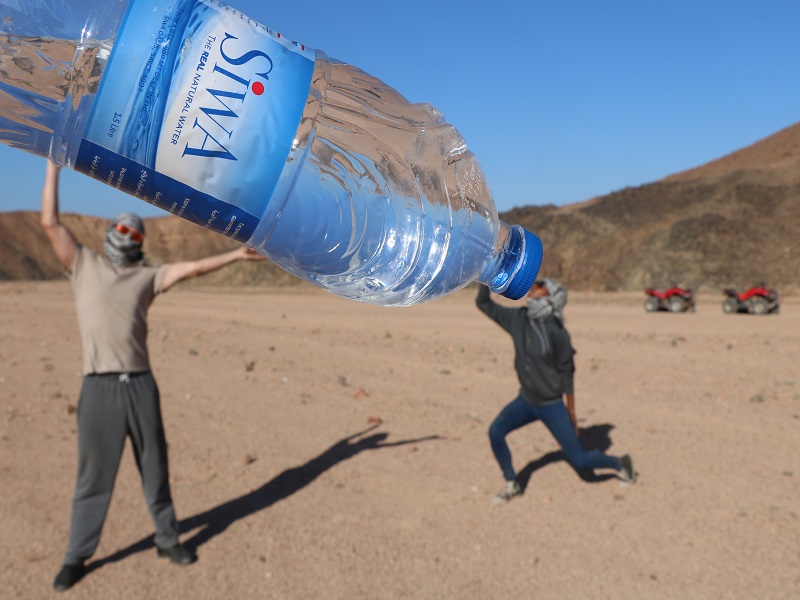 Some facts to note about the Quad Biking tours
Prices start from as low as USD 30 per person
There are several options available departing at different times throughout the day
All tours include a professional local guide
The tours include a Bedouin scarf which you can use to cover your face during the tour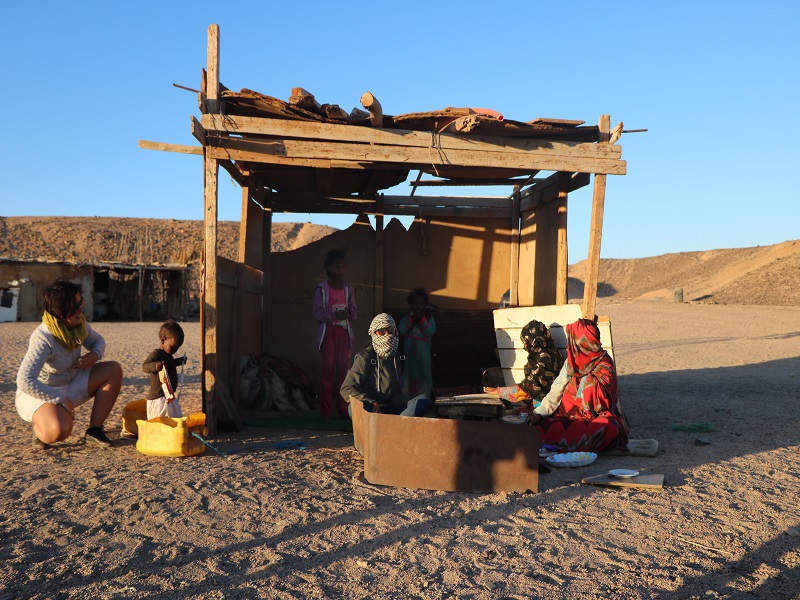 2. Discover the creatures of the Red Sea
Marsa Alam is the preferred destination for free divers, scuba divers, and wind-surfers. Within the crystal-clear waters and coral reefs, there are many animal and plant species.
Did you know that you have a high chance of seeing a Dugong in Marsa Alam? This rare marine mammal can be seen in its natural environment in the warm waters of the Red Sea for about USD 26 per person. Do not confuse a Dugong with a Manatee. Although similar, they live oceans apart and a Manatee can also be found in fresh water.
Dugong's, which are found in the Red Sea, Indian Ocean, and Pacific, have large bodies and a horizontal tail fluke that they use to move around. They are basically very big cows that live in the water. Because these large creatures feed on seaweed and large amounts of sea plants, they are also known as Sea Cows. They can only hold their breath for two to four minutes while diving and therefore rarely dive deeper than about 3 meters which makes it easier to spot them.
Sea turtles have become a popular attraction for tourists. In Marsa Alam, you'll not only see Dugong's but can spot a lot of turtles too. So many that you'll be amazed by the number of sea turtles swimming all around you.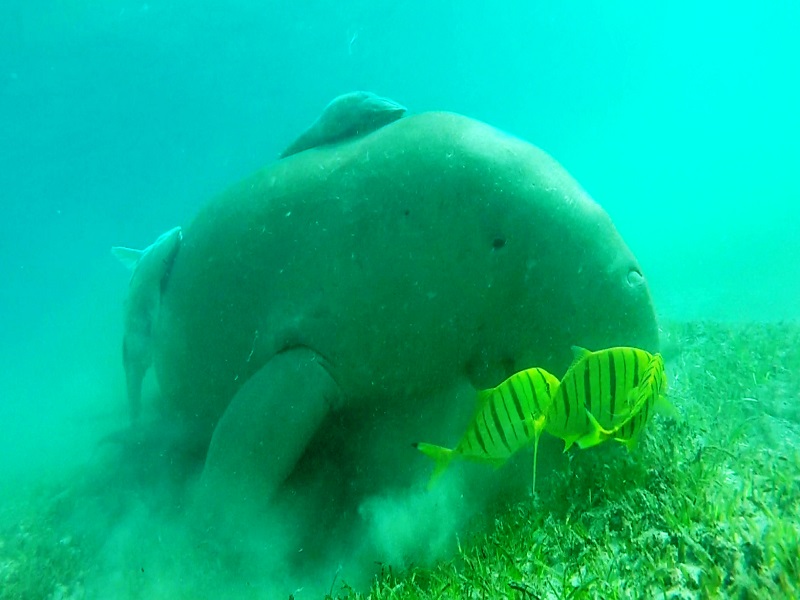 Best diving spots
Marsa Mubarak – This is the best place to snorkel with Dugongs and spot turtles.
Elphinstone reef – This is where you can spot white tip sharks, turtles and reef fish.
Dolphin House – During your time in Marsa Alam, you should not miss a visit to the dolphin house.
Abu Dabbab – This sandy bay is a calm lagoon is a home to the hawksbill turtles
Marsa Alam is the perfect place to swim with Dugong's, sea turtles and more because there's no need for any specialist diving equipment to see them up close. Be sure to not miss out on an opportunity to see some exceptional marine life.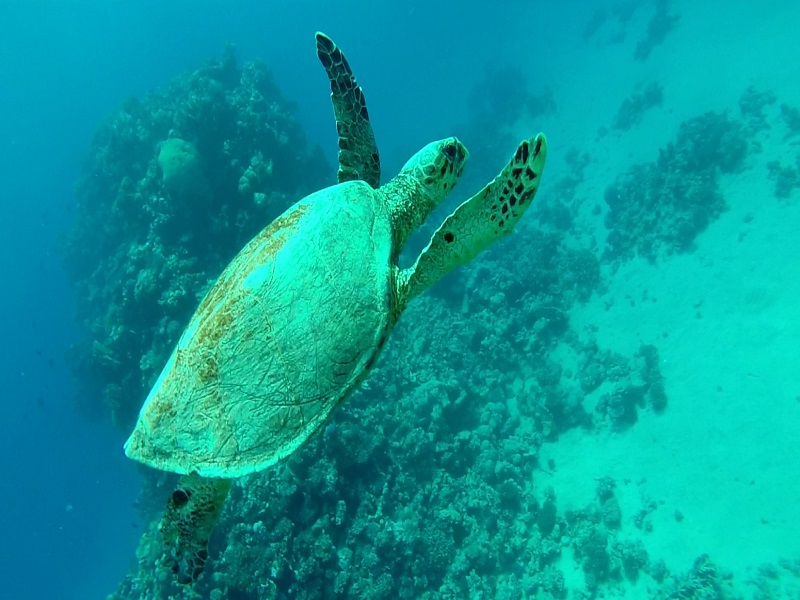 3. Sunset Camel Ride
Camel riding is on everyone's mind when they picture a trip around Egypt. This enthralling adventure is one of those rare adventures that combine both sea and desert views. Camels are a surprisingly peaceful, interesting and efficient way to explore the desert and the Red Sea coastline. Imagine admiring Egypt's phenomenal landscapes as the sun goes down while sitting on the back of a camel…
Remember, climbing on a camel can only be done while it is seated. You may feel like you'll fall but lean back until the camel stands up, then you will be ready for your unforgettable sunset adventure. Even though there are many options of tours offered, if you spot the locals on the beach, they'll charge USD 10 per person for an hour.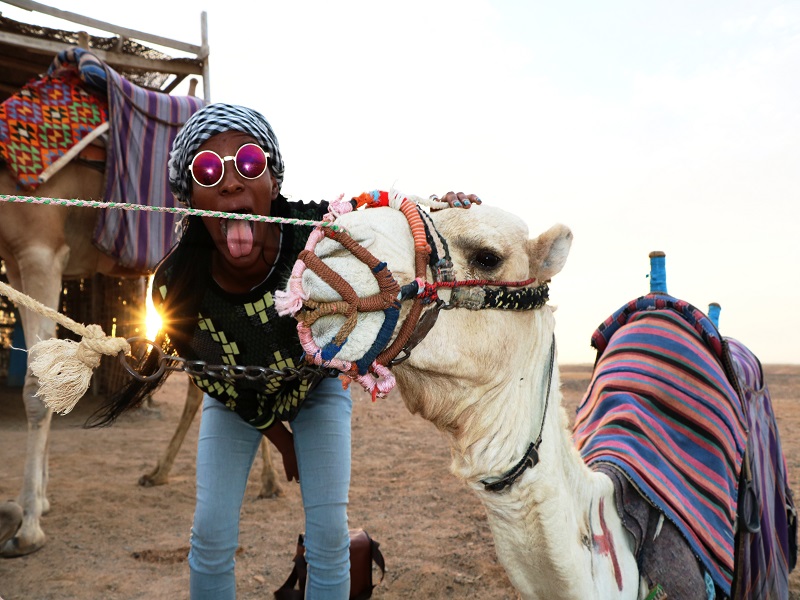 When to visit Marsa Alam
Egypt is known to have a really high desert climate, extreme heat during the summer months is also a general climate feature of the country. However, in Marsa Alam summers are hot but tempered by the sea breeze. The best time to visit would be from March to May and in October and November.
Visa Requirements
Tanzanian passport holders need to obtain an Egyptian Visa prior to arriving in Egypt. To apply for a tourist visa, firstly, your passport needs to be valid for at least 6 months from your date of departure. You will also need to complete the relevant application form, have two passport photos(2×2) with white background, Colored copy of passports, Hotel booking and copy of flight details. Get more information by checking with your local embassy or consulate website for the latest up to date information.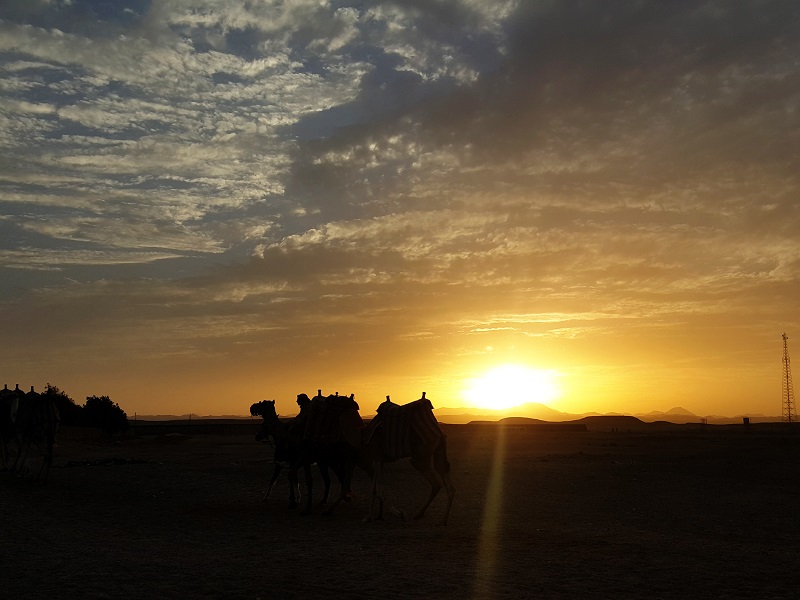 How to get to Marsa Alam
It's simple, there are flights available from Dar es Salaam and Zanzibar International airports, to Marsa Alam International Airport. Why not book your next cheap flight to Marsa Alam now and get ready to dive deep into the Egyptian culture?
Visited Egypt lately? Tell us about your experience in the comments section below!
Read more: http://www.travelstart.co.tz/blog/marsa-alam-is-where-the-desert-meets-the-red-sea/#ixzz5q8l9Ltqe
Follow us: @Travelstart on Twitter | Travelstart on Facebook