Book cheap flights to Mwanza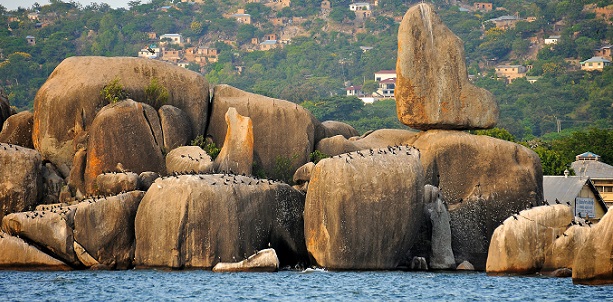 Mwanza, being the second largest city, is also one of the 30 administrative regions of Tanzania. It is populated with a number of largely grown tribes, from which the Wasukumas are majorly occupying Mwanza city.
The distance between Mwanza and Dar e salam is approximately 1128km which is around 2 hours if traveled by flight.
Climate
On average Mwanza has a high temperature with most rains occurring within the months of February, March, April, November and December.
Places to visit and things to do
Other than tribes and culture, Mwanza is blessed with some of the major tourist attractions like the lake Victoria and nearness to national parks. Travelstart has shortlisted a few major tourist attractions in Mwanza, to make your "to do in mwanza" list making, simpler.
Sukuma village museum
An open-air museum with traditional Sukuma dwellings and a rotating cylinder presenting different Sukuma words.   Performances of traditional drumming and dancing are also held in the museum.
MV Victoria (sunset cruise)
Experience the magnificence of the rocky landscape while having a sun-downer on a boat within the lake Victoria.
Day tours in Mwanza
Visit the  the Bujora Village and the Sukuma Museum,  Take a tour of  Mwanza City Centre and the Lake Victoria. Indulge in activities like speed boating, sightseeing and bird watching and later take a trip to the Saa Nane Island. Saa Nane National Park may come off as a small park, but it's like a trip to paradise.
Serengeti
A two hour drive from Mwanza to the Ndabaka gate (Western gate of Serengeti) you will experience the drive of a lifetime, feasting your eyes with  rich wildlife like Wildebeest, Impala, Zebras, Buffaloes, Giraffes, Warthogs, Baboons,  bulky Hippos and super Nile Crocodiles.
Balili mountain
Drive all the way up the mountain to Balili camp and hike for about 20 minutes to the breathtaking viewpoint at its summit. With Serengeti in one direction and lake Victoria in the other, you are going to fall in love with this place doubtlessly.
Book cheap flights to Mwanza from Dar e salaam, Tanzania with Travelstart Tanzania and compare your fares with all your preferred airlines on your preferred dates.
---
Share the news